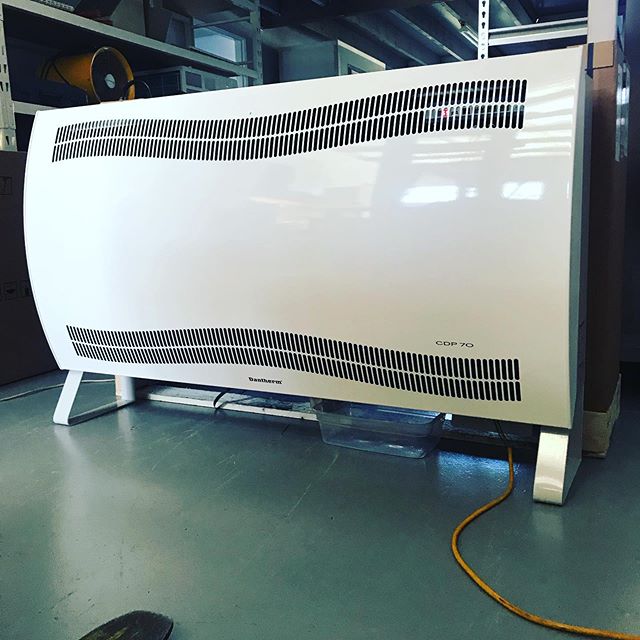 Testing in our workshop a new Dantherm CDP70 dehumidifier before sending out to our customer. It will be used on a swimming pool room
Testing this new dehumidifier before it is sent out to its new home in a controlled environmental room
We're out doing a Saturday site inspection at a local food manufacturing company with condensation issues and this little guy was here to do the site induction.
A couple of our smaller desiccant dehumidifiers heading out to the big world today. These little guys are helping customers out in various applications from composite manufacturing to nut roasting - www.humiscope.com.au #humiscopetotherescue #humiscope
"What do you mean it's all gone?"
In Perth at AIRAH trade show
New dehumidifiers being installed on a -35 freezer in Fiji
New set-up of our rental dehumidifiers at a water damage recovery job in Lismore after flooding there
New Fisair desiccant dehumidifier for glass laminating room 😄
Welcoming our new technician today!
Today is definitely one of those uncomfortable days with the humidity levels high BUT we can help! 💦💨💧Call us on 07 5531 1686
Humiscope is very excited to welcome our brand new Fisair DFRC 500 dehumidifier to our rental fleet! Call us today on 0755311686 #dehumidifier #humiditycontrol #fisair #humidityexperts
New addition to our rental fleet. Call us to see what we can do for you! 07 5531 1618 📞